People
Ian Hurd is Professor of Political Science, Director of the Weinberg College Center for International and Area Studies, and Director of the International Studies Program at Northwestern University.  The 4th Edition of his book International Organizations: Politics, Law, Practice was published in 2020. His book How to Do Things with International Law (2017) looks at the political uses of international law around war, drones, and torture to reconsider the idea of the international rule of law. His book After Anarchy: Legitimacy and Power in the UN Security Council (2008) won the Chadwick Alger Award from the International Studies Association and the Myres McDougal Prize from the Policy Sciences Society. He is also co-editor of The Oxford Handbook of International Organizations (2016).
His research and teaching focus on international law and politics in theory and in practice, and on political science research methods. He is a frequent contributor to public debates on global affairs, foreign policy, and international law. His work has appeared in leading academic and policy journals, including International Organization, Foreign Affairs, International Politics, Global Governance, and Ethics & International Affairs. His op-eds have appeared in the New York Times and other media outlets, and he is interviewed frequently by Chicago Public Radio and the Chicago PBS station, WTTW. He has been a visiting scholar at the American Bar Foundation in Chicago, WZB in Berlin, the Woodrow Wilson School at Princeton, EHESS in Paris, and elsewhere. Contact Ian Hurd at ianhurd@northwestern.edu.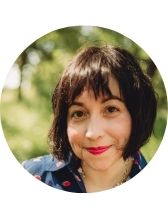 Bianca R. Jimenez
Senior Associate Director, WCCIAS
Bianca has been at the University since 2006 working with various area studies programs including Asian Studies, International Studies, Latin American & Caribbean Studies, and Middle East & North African Studies. She received her M.A. in Social Sciences with a concentration in Anthropology, from the University of Chicago. As Senior Associate Director she oversees the administration of the center's programs and works with the faculty Directors to advise students, manage curricular development, and provide program management. Prior to joining Northwestern she worked for the Environmental and Conservation Program at the Field Museum of Natural History in Chicago where she worked closely with a local NGO in Peru, CIMA-Cordillera Azul to protect cultural diversity and land security, and to integrate improved quality of life into the management of Cordillera Azul National Park. While at the Museum, she also worked with the interactive program expeditions@fieldmuseum™, which followed Field Museum scientists as they conduct groundbreaking scientific research around the world and communicate it to a wider audience through dispatches, interactives and photos.
Contact Bianca for information about our undergraduate programs, study abroad consultation, course planning, Undergraduate prizes, Graduate summer grants, Global Lunchbox programming, Alumni connections, Visiting Scholars, GA opportunities.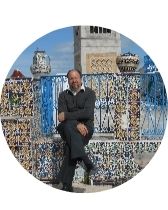 Danny Postel
Assistant Director for Communications and Programming, WCCIAS
Danny joined the Center for International and Area Studies in Fall of 2019. From November 2016 until August 2019 he was Assistant Director of the university's Middle East and North African Studies Program. From 2012 to 2016, he was Associate Director of the Center for Middle East Studies at the Josef Korbel School of International Studies, University of Denver. In Spring 2019 he was Visiting Lecturer in International Studies at the University of Illinois at Chicago (UIC). He is the author of Reading Legitimation Crisis in Tehran (Prickly Paradigm Press, 2006) and co-editor (with the political scientist Nader Hashemi) of three books: The People Reloaded: The Green Movement and the Struggle for Iran's Future (Melville House, 2010), The Syria Dilemma (MIT Press, 2013), and Sectarianization: Mapping the New Politics of the Middle East (Hurst/OUP, 2017).
Contact Danny for zoom meeting information, event planning, honorariums, publicity, news items, social media inquiries, Global Lunchbox, listserv membership.
Linda Remaker
Undergraduate and Graduate Coordinator, WCCIAS
Linda is a Program Assistant for the Center for International & Area Studies. She supports the International Studies Program, the Latin American & Caribbean Studies Program, and the Middle East & North African Studies Program. She has been at Northwestern since 2014 and has wealth of knowledge and experience in higher education administration, bolstered by her interest in all things international. As an undergraduate violin performance major at Ohio University, she had the opportunity to spend a summer studying abroad in the Czech Republic at the International Music Academy-Plzen, and during her master's program she performed as part of University of Illinois's Balkan Ensemble, which brought her in contact with the music, languages and customs of Turkey, Greece, Bulgaria, Russia, and many other places. She also has reading and conversational knowledge of Spanish. 
Contact Linda for questions regarding CAESAR, course information, registration inquiries, permission numbers, honorariums, graduate summer grants, special payments, student group co-sponsorships, undergraduate prizes.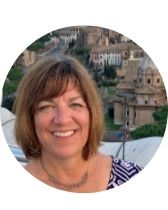 Cindy Pingry
Coordinator for Faculty Research Groups & Programming, WCCIAS
Cindy provides administrative support to the faculty research groups in the Center for International and Area Studies. She has worked in the Weinberg College of Arts and Sciences at Northwestern for over 10 years and brings a wealth of knowledge and experience, having worked both in the Weinberg Dean's office and in the Department of Economics. She's played a key role in Weinberg College's Convocation and has planned and managed a number of special events, lectures, colloquia, and conferences on campus. She's had the opportunity to work with a wide range of faculty members and staff across Weinberg College. She likes learning about different cultures and traveling to experience all things first-hand. She enjoys the outdoors and likes to bike, hike, and sail. In the winter she likes to cross country ski. Stop by the office and tell her an Aggie joke as she is a graduate of Texas A&M.
Contact Cindy for zoom meeting information, event planning, Global Lunchbox, honorariums, flyers and publicity, inquiries related to faculty research groups.
Back to top